(GR-ΕΝ) act4Greece MASTERCLASS AT CROWDDIALOG 2016 GRATZ. NEXT IN ATHENS !
September 12, 2016

Posted by:

admin

Category:

CrowdFunding, CrowdInnovation, Crowdpolicy Milestones 2016, Events, Press Releases
Το πρόγραμμα crowdfunding act4Greece παρουσιάστηκε σε ειδικό masterclass που έγινε κατά τη διάρκεια του συνεδρίου Crowddialog 2016 (http://www.crowddialog.eu) στο Γκρατς της Αυστρίας ως best practice για την επιχειρησιακή και τεχνική υλοποίησή του.
Το πρόγραμμα act4Greece αποτελεί μια καινοτόμο πρωτοβουλία της Εθνικής Τράπεζας για την προώθηση της κοινωνικής και αναπτυξιακής τραπεζικής. Για πρώτη φορά στην Ελλάδα δημιουργείται μια ηλεκτρονική πλατφόρμα, που δίνει τη δυνατότητα συγκέντρωσης πόρων από το «πλήθος», δηλαδή από κάθε ενδιαφερόμενο σε κάθε γωνιά του πλανήτη, πόροι που στη συνέχεια διοχετεύονται σε συγκεκριμένα έργα που έχουν αναλάβει να υλοποιήσουν φορείς υλοποίησης. Η μέθοδος αυτή συμμετοχικής χρηματοδότησης, γνωστή διεθνώς ως crowdfunding, έχει στο πυρήνα της φιλοσοφίας της την ευαισθητοποίηση και ενθάρρυνση των συμπολιτών μας, για να εισφέρουν ό,τι ο καθένας μπορεί, ώστε να υλοποιηθούν έργα που έχει ανάγκη η Ελληνική κοινωνία και ο Ελληνισμός.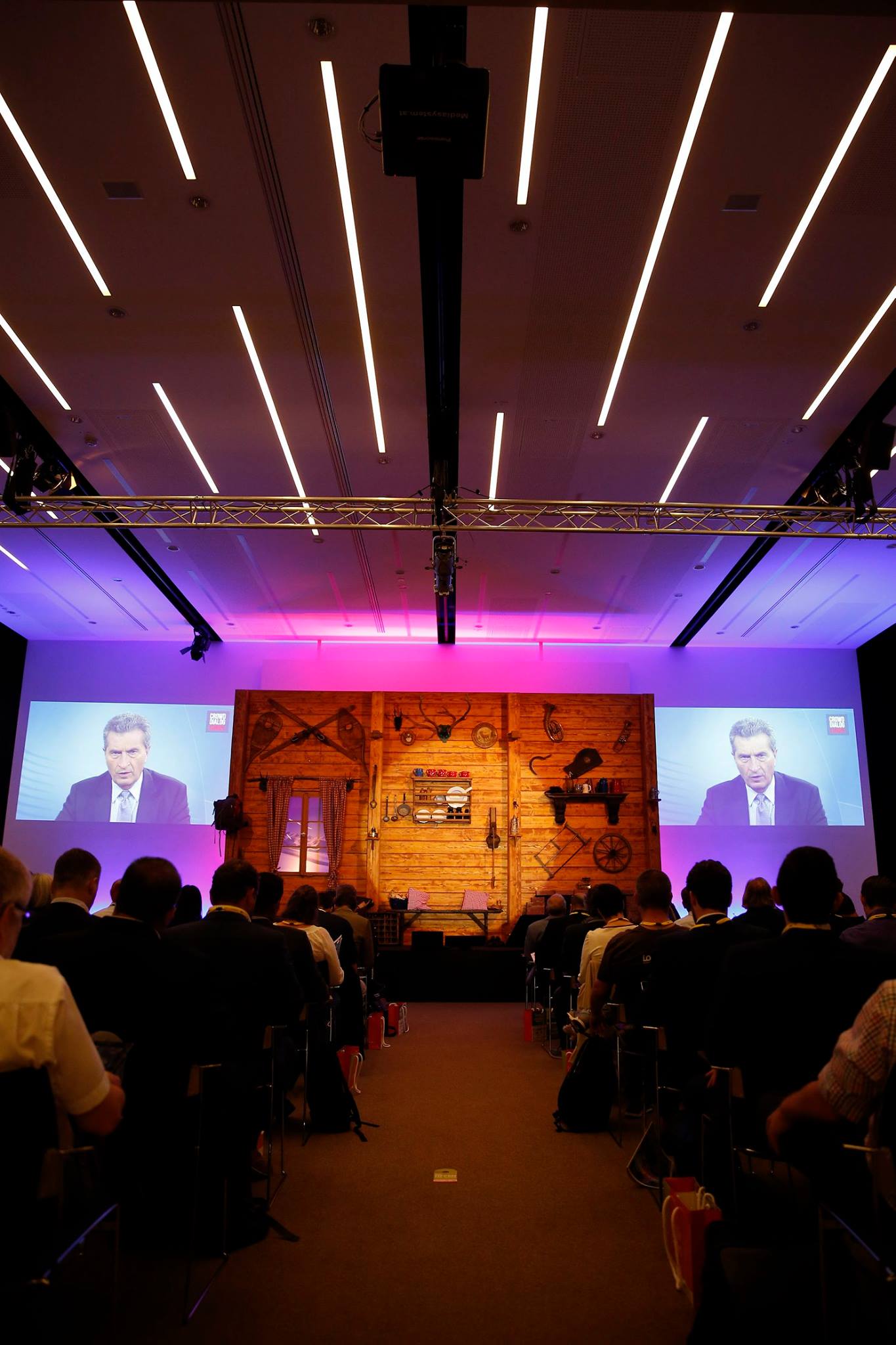 Μέσα σε 6 μήνες το www.act4greece.gr έχει δεχθεί περίπου 600,000 επισκέψεις με 418 χρήστες να έχουν εγγραφεί ως μέλη. Ο συνολικός αριθμός των δωρεών ανέρχεται σε 2,600 ενώ το συνολικό ποσό δωρεών σε € 631,000. Το διάστημα αυτό ολοκληρώθηκαν τρεις δράσεις (σχολικά γεύματα σε σχολεία, περίθαλψη σε νησιά και θέατρο τέχνης Καρόλου Κουν – δείτε εδώ) και για το επόμενο διάστημα προγραμματίζεται ανάρτηση 11 νέων δράσεων, οι οποίες προέκυψαν από την ανοιχτή πρόσκληση εκδήλωσης ενδιαφέροντος, και μπορείτε να δείτε εδώ.
Με την εφαρμογή του νέου νομοθετικού πλαισίου για το Crowdfunding το act4Greece πρόκειται να υποστηρίξει εκτός από donation και reward crowdfunding και investment crowdfunding για επιχειρήσεις και project.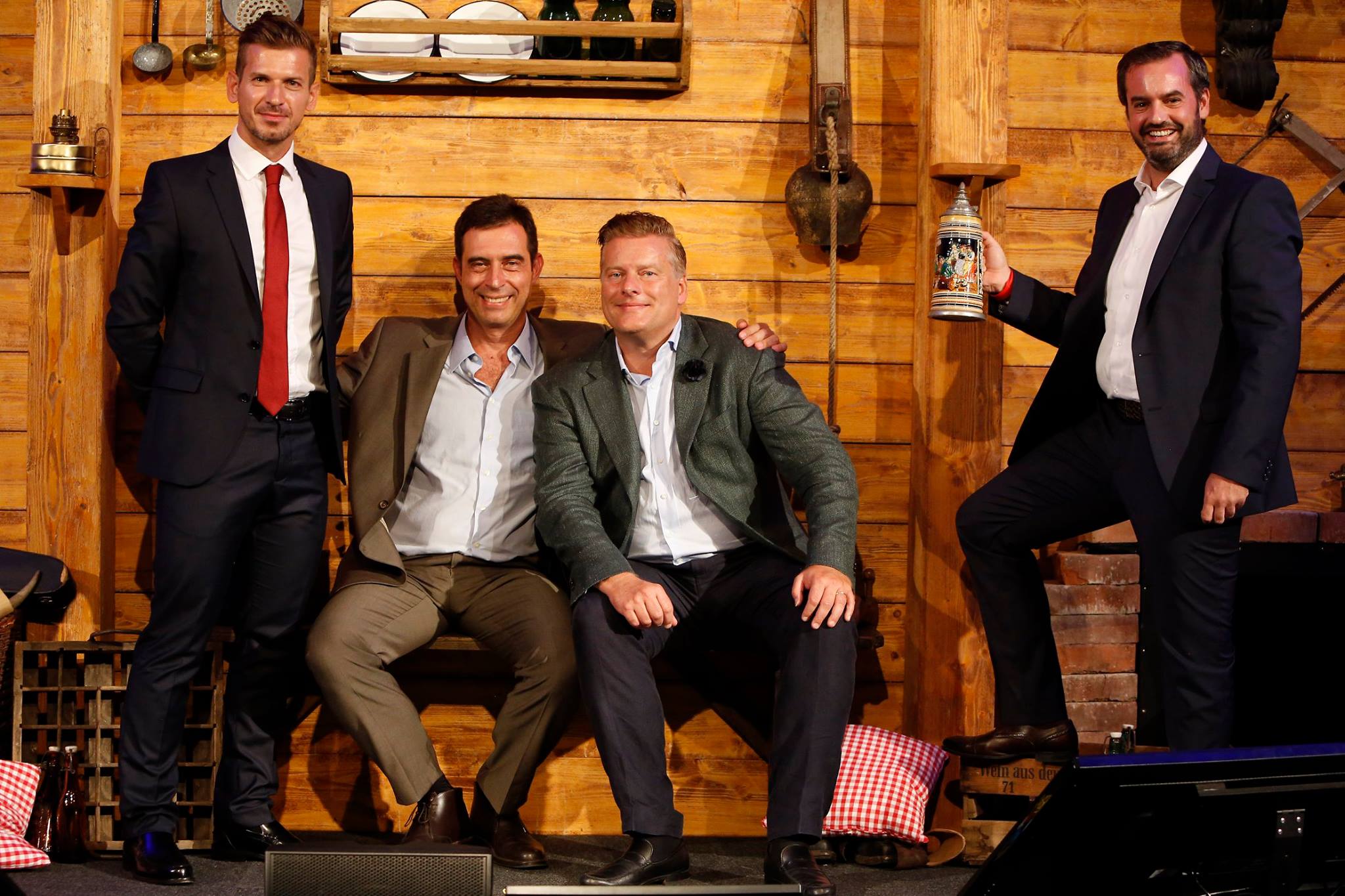 Το Crowddialog (http://www.crowddialog.eu) αποτελεί το forum των ειδικών για Crowdsourcing, Crowdfunding και Crowdinnovation, σε διεθνές επίπεδο. Κάθε χρόνο πραγματοποιείται συνέδριο, κάθε φορά σε διαφορετική πόλη. Φέτος το Crowddialog 2016 φιλοξενήθηκε από την πόλη Γκρατς της Αυστρίας. Η Crowdpolicy είναι συνεργάτης του Crowddialog και συμμετέχει στις δραστηριότητες, τα workshop και τις μελέτες που γίνονται.
Στο συνέδριο ανακοινώθηκε οτι το επόμενο Crowdddialog 2017 θα γίνει στην Αθήνα με την υποστήριξη της Εθνικής Τράπεζας και της Crowdpolicy.

Περισσότερα:
Photos: https://www.facebook.com/media/set/?set=a.1169231529834907.1073741833.772572309500833&type=3
Official site: http://www.crowddialog.eu
The crowdfunding act4Greece program was presented in a special masterclass held during the Crowddialog Conference 2016 (http://www.crowddialog.eu) in Graz, Austria as a best practice for its operational and technical implementation.

The act4Greece program is a pioneering initiative of the National Bank of Greece for the promotion of social and developmental banking. For the first time in Greece, an online platform has been created which enables the gathering of resources from the "crowd" – from anyone interested, wherever they may be in the world. The resources are then directed to specific projects undertaken by implementing bodies. The core philosophy of crowdfunding is to enhance awareness among the public and to motivate people to contribute, as much as they can, to the implementation of projects that are needed by Greek society.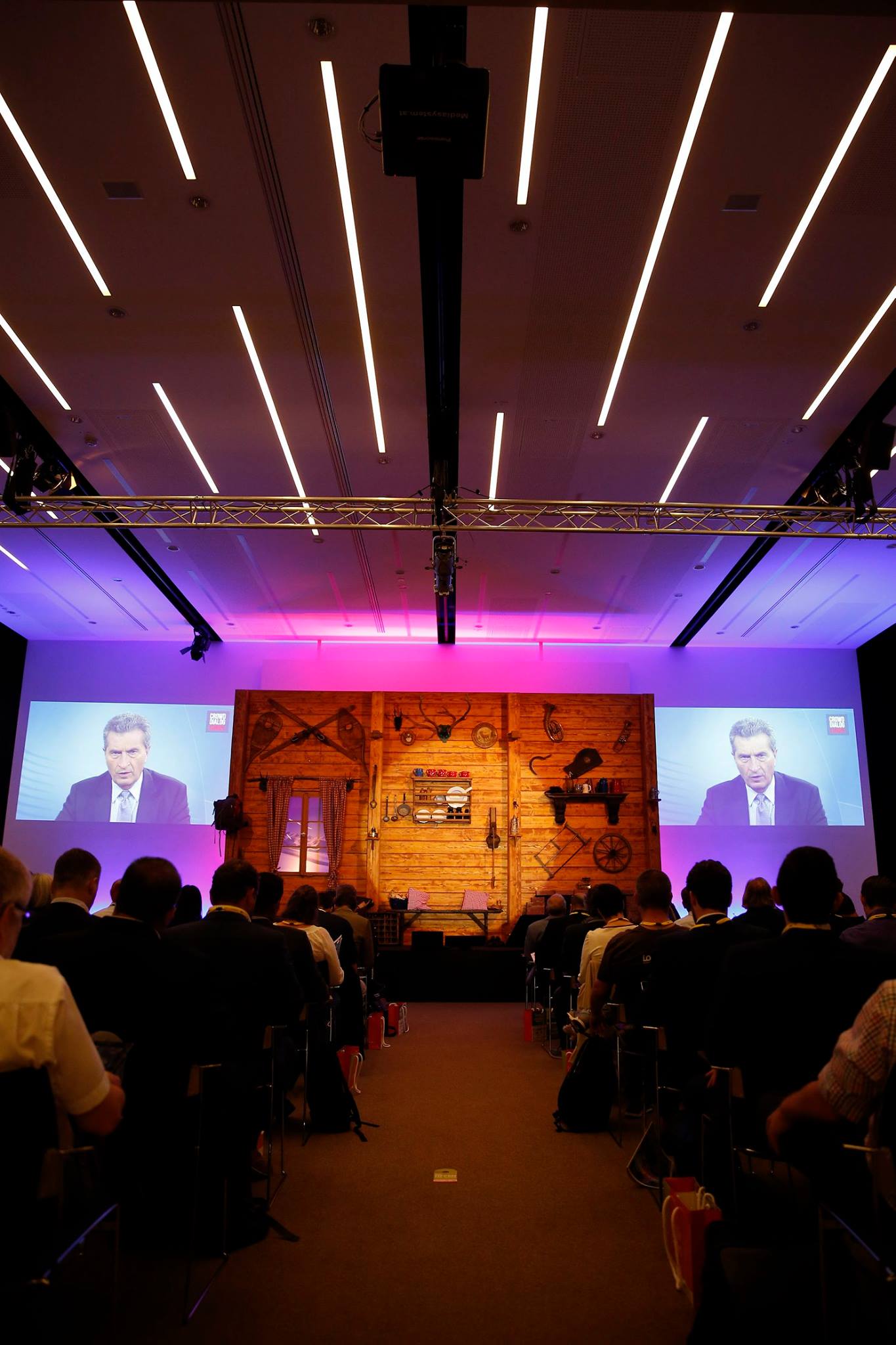 Six months have passed since the launch of the act4Greece program and its website www.act4greece.gr has already received approximately 600,000 visits, and 418 users have registered as members. The total number of donations is 2,600, while the total amount of donations is € 631,000. During these months, three actions were completed (school meals for schoolchildren, medical care for islands and repair and modernization of the art theatre Karolos Koun – find out about the actions here). Within the following months, 11 new actions, which resulted from the call for proposals for new actions, are to be posted on the act4Greece platform. You can find more information about them here.

By applying the new legal framework for Crowdfunding, act4Greece will support not only donations, but also reward and investment crowdfunding for businesses and projects.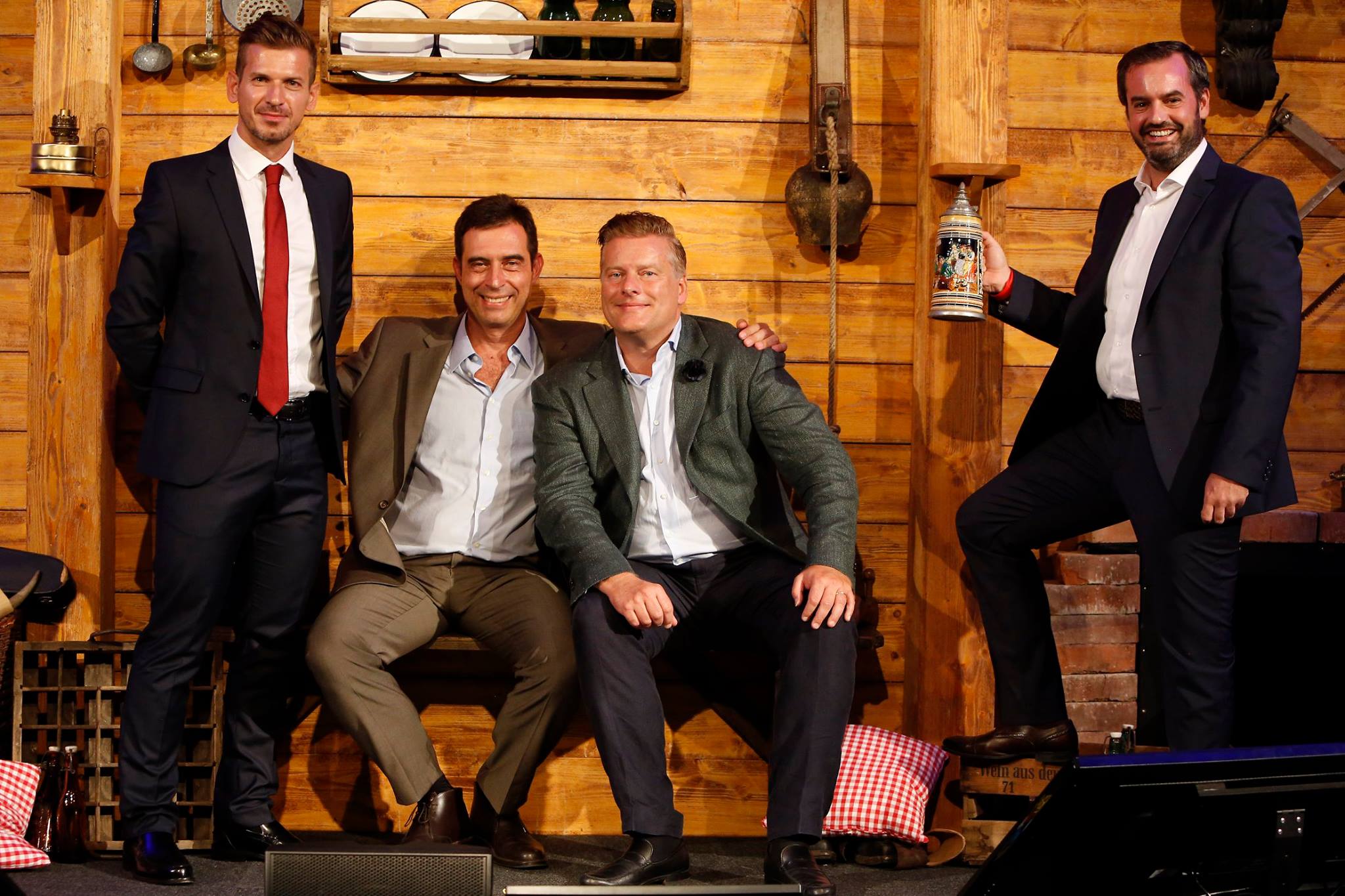 Crowddialog (http://www.crowddialog.eu) is the forum of experts in Crowdsourcing, Crowdfunding and Crowdinnovation at international level. Every year a Conference takes place in a different city. This year Crowddialog 2016 was hosted by the city of Graz, Austria. Crowdpolicy is a partner of Crowddialog and participates in the activities, workshops and studies held.
During the Conference, it was announced that the Crowddialog 2017 will take place in Athens with the support of the National Bank of Greece and Crowdpolicy.
More information:
Photos: https://www.facebook.com/media/set/?set=a.1169231529834907.1073741833.772572309500833&type=3
Official site: http://www.crowddialog.eu