(ΕΝ) WORKSHOP ON ALTERNATIVE WAYS OF FINANCING RENEWABLE ENERGY PROJECTS, MAY 24TH 2016 IN BRUSSELS
May 24, 2016

Posted by:

admin

Category:

Company Info, Company News, CrowdFunding
Crowdpolicy is invited to participate in the workshop on alternative ways of financing renewable energy sources and sharing our expertise and experience.
The Workshop takes place in Brussels on the 24th of May 2016 in the context of the EU funded CrowdFundRES project, which looks at how to unleash the potential of crowdfunding for financing renewable energy projects. The objectives of the Workshop are:
–  To provide the participants with the outcomes of the survey conducted in the framework of CrowdFundRES.
–  To identify the obstacles when dealing with renewable energy projects and bring together project developers and crowdfunding experts.
–  To give the opportunity to contribute to the development of guidelines and recommendations for crowdfunding platforms in the field of renewable energy.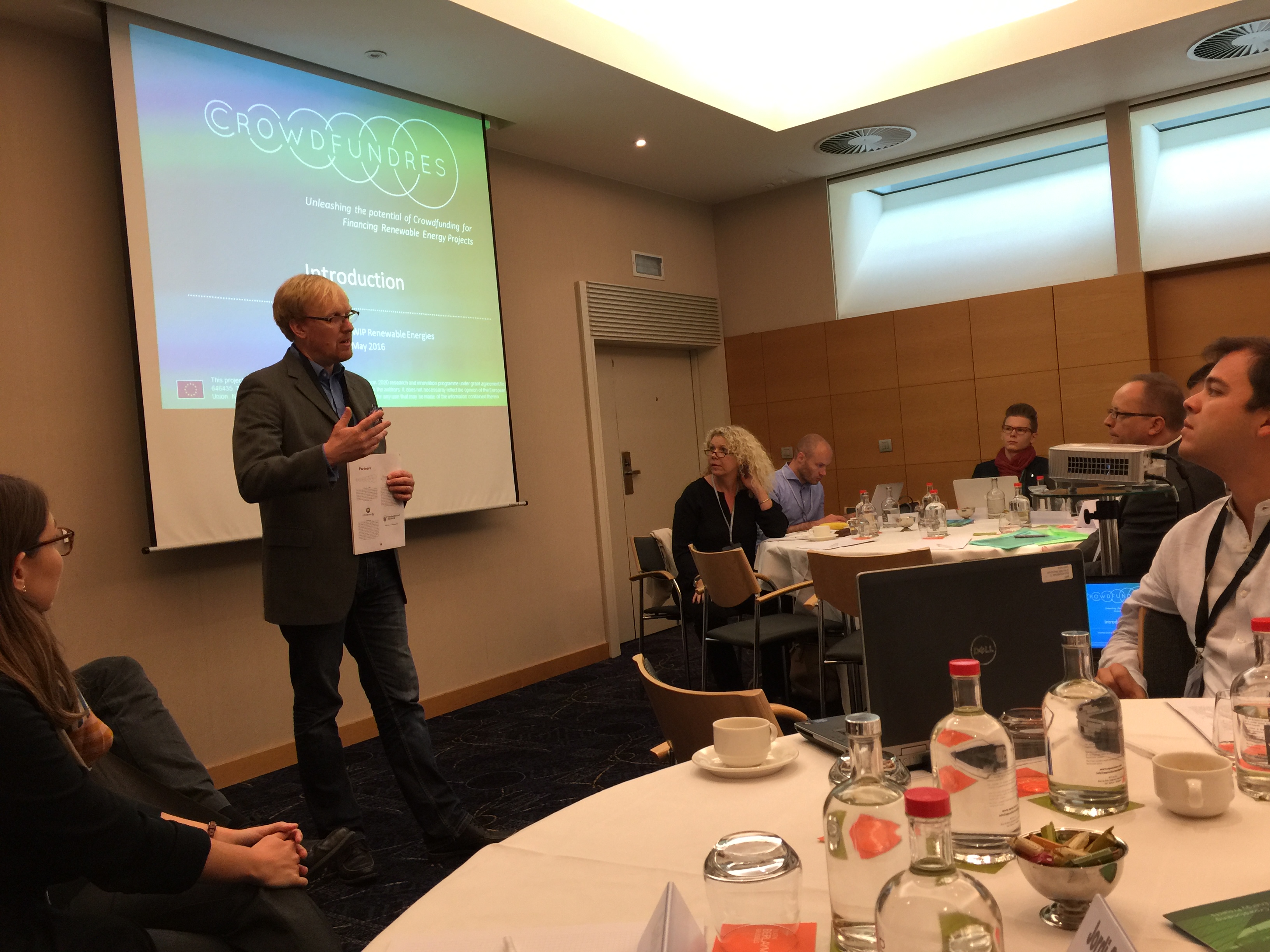 The Workshop will take place within the 2nd ECN CrowdCamp that will also focus on crowdfunding for renewables, energy efficiency and clean-tech. There will be meetings and networking with a broader network of stakeholders, including renewable energy developers, EU institutions representatives, early-stage finance actors and other interesting professionals. More information available at http://eurocrowd.org/ecn-crowdcamp-renewable-energies/